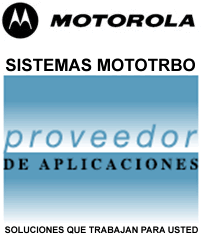 Welcome!
Mototrbo
R-link welcomes you to the portal, featuring Mototrbo. From here, customers can access the download of the licenses purchased and seek help at any time, all approaching their doubts that will be addressed by our skilled technicians.
BGH is responsible for the sale of service and R-link to provide software and support. Likewise companies channeled all its operations by this means, facilitating communication between the different stakeholders in the system.
Communication Systems.
R-link
We provide communications systems to the special needs of our clients. The added value of our communications consists of various additional features such as:

• Messages: Allows communication in the form of text between radios and the system. Besides permitting, the teams authorized, both send and receive SMS as e-mail directly.

• Location: Displays position of the units equipped with GPS at any time. Reports can be scheduled at predefined intervals or consult spontaneously data position, speed, direction of travel, etc..

• Presence: Allows know at all times the teams that are connected, receive reports and consult disconnections historical activity.

• Telemetry: Ability to consult external data equipment or power outputs from your application.